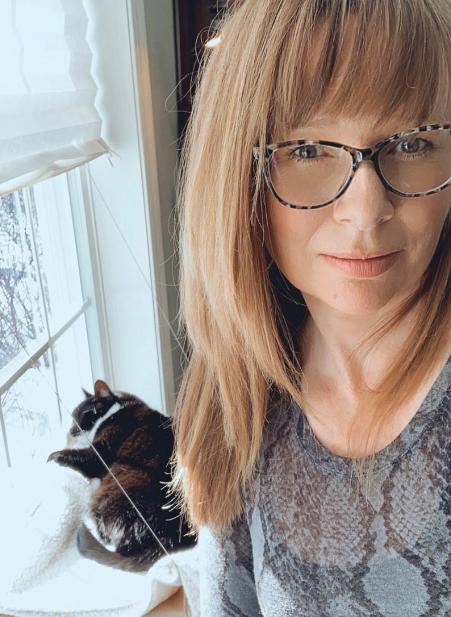 Dawn Zitney - Instructor
After many savasanas (final resting pose) in tears, Dawn knew that yoga had come into her life as a healing modality that she needed. Yoga and the yoga community has offered her a tender yet strong space to be, explore, and accept her whole self – mind, body, heart, and spirit. Wanting to go deeper into her own practice and offer the philosophy of yoga to others, she completed her 200 hour RYT training at Bending Bodhi.

Dawn's authenticity, wisdom, and wit make her yoga classes accessible and healing to all identities, body shapes, and life histories. She believes that the strength and vulnerability that transpires on the mat creates a foundation of personal freedom and wisdom off the mat. To aid in this insight and transformation, she gives her students permission to do less and gentle encouragement to use their strength and wisdom to sometimes do more. Her encouraging style helps students meet their bodies and minds with curiosity, gratitude, authenticity, and non-judgement. Dawn integrates compassion, mindfulness, playfulness, and joy into all her classes.

You can also find Dawn at the University of New Hampshire where she is a wellness educator/counselor at the campus medical facility, Health & Wellness.