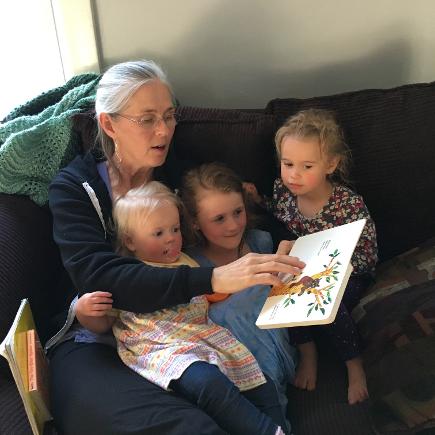 Nancy Garnhart - Instructor
Nancy has been teaching yoga since 2005. After dabbling in yoga starting in the 1980s, she got more serious about a regular practice when she noticed that yoga brought the craziness down to a dull roar and helped to cultivate a sense of calm empowerment in her life. Yoga was a lifeline to deal with the stress of parenting three young children, running a household, and being a full time graduate student. It eliminated back-pain that had, for many years, prevented her from enjoying many aspects of her life.
Nancy endeavors to be mindful and compassionate whether she is teaching yoga, walking in the woods, spending time with family, or gardening. She is a 500 hour graduate of The Hard & The Soft Yoga Institute with Beryl Bender Birch, a registered yoga teacher with Yoga Alliance, a licensed Massage Therapist, and a certified Yoga Therapist with IAYT. She specializes in adapting yoga to fit the students, not the students to fit yoga.
Previous photo by Raya on Assignment https://rayaonassignment.com/